WHAT YOU GET IN THIS COURSE: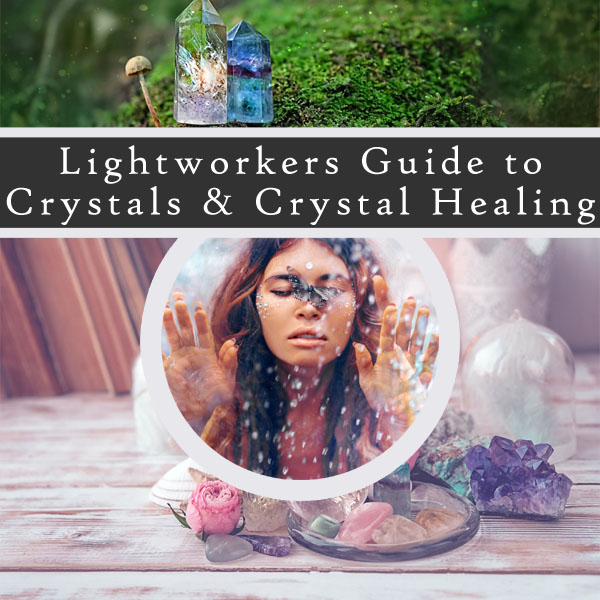 Lightworkers Guide to Crystals & Crystal Healing Course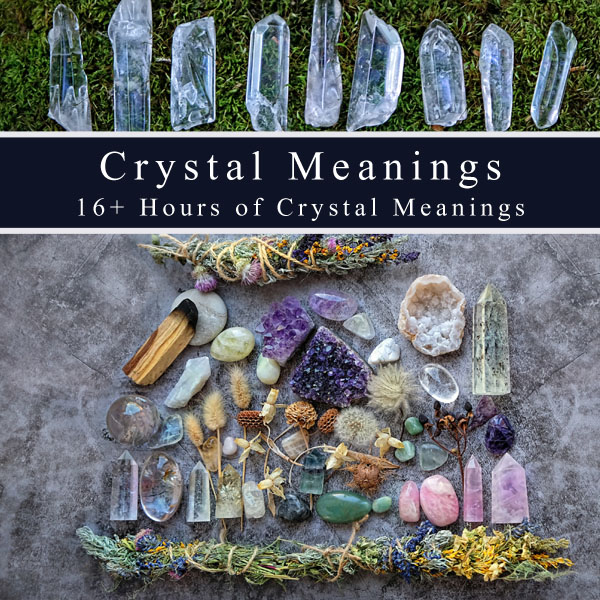 16+ Hours of Video Discussing over 250 Crystals!
Expanded content! To include over 16 hours of video narrative discussing over 250 crystals, rocks and gemstones!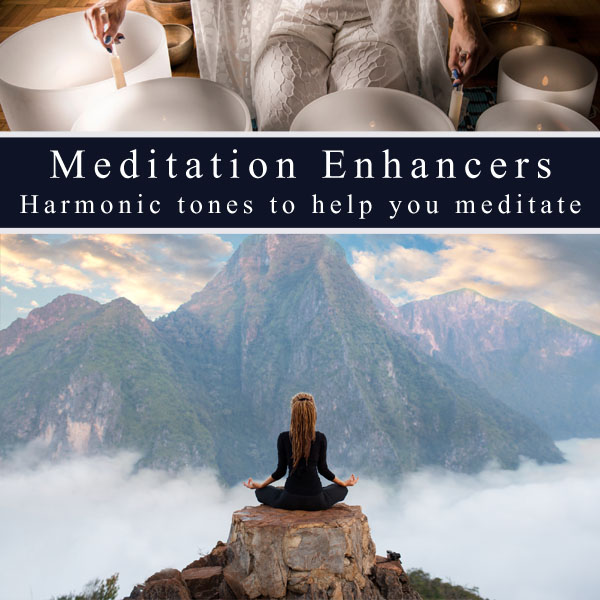 Meditation Enhancers
Contains five unique 45-60 minute tracks designed to help you meditate. We include singing bowls, gongs & binaural tones to help you sing deep into meditation.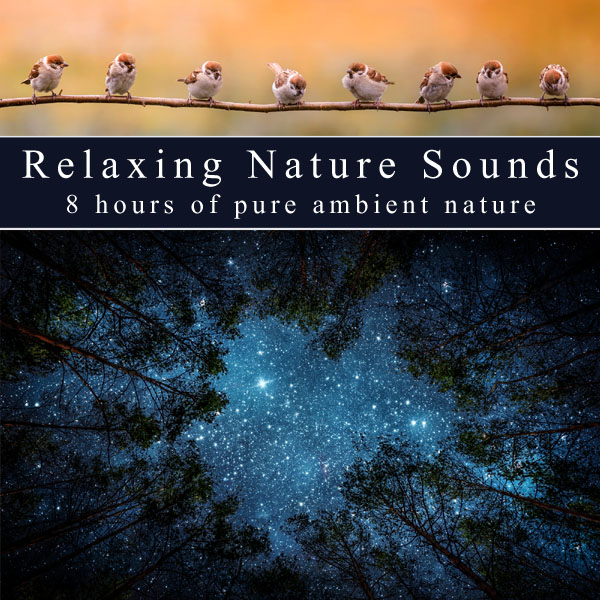 8 Hours of Relaxing Nature Sounds
From morning birds, to ocean waves, to crickets and gentle winds. This 8 hours of relaxing nature is certain to clear your space and help you relax!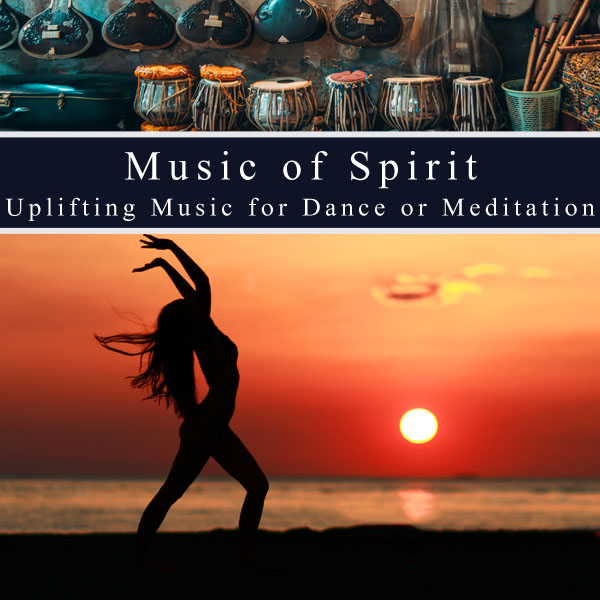 Music of Spirit
A high energy album of spiritually uplifting music, featuring OM's & mantra chanting, gongs, didgeridoo & more.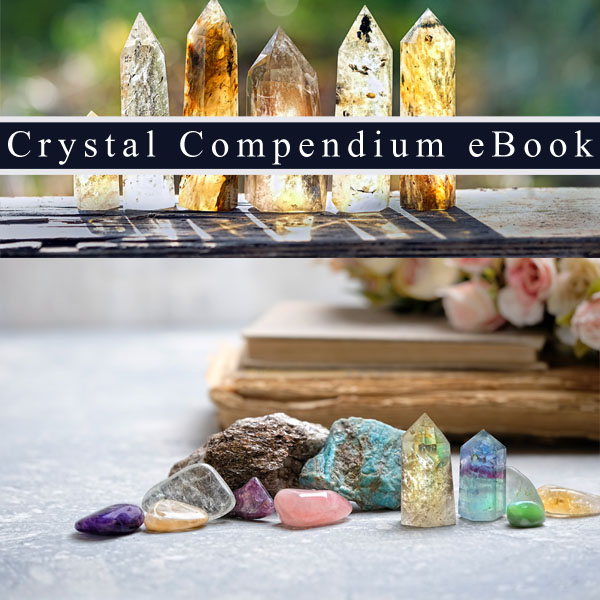 The Crystal Compendium eBook
A handy reference guide for all of the crystals we will discuss in this course.
This e-Learning video series can be taken from the comfort of your own home at your own speed. Learn from your laptop or mobile device. We have included written + audio + video formats so the choice is yours, however you learn best.
The primary module is two hours long. It's compact and easy to follow information for beginner to intermediate level students.
The expanded content is upward of 16 hours of video-recorded in-depth crystal knowledge. featuring over 250 crystals discussed in over 250 separate video lessons.
Learn at your own speed! There is no need to cram the entire course right away. Once you understand the primary module, the expanded content will be yours to absorb at your own pace.
PLUS: we have also loaded this course with additional optional resources, so that you can go as deep into working with crystals as you like!
Are you ready to finally begin your crystal energy healing journey? Now's a great time because today and for a limited time only this course plus all of it's bonus content is 50% off!
Course Outline
In addition to the 16+ hours of video narrative discussing over 250 different crystals, this course curriculum breaks down as follows:
1 . An Introduction to Crystals
2 . Discovering your Crystal Allies
3 . Crystal Care
4 . The Crystal Forms
5. Understanding & Identifying Crystals
6 . Crystals and the Astrological Star Signs
7 . The Healing Properties of Crystals by Color
8 . The Power of Intention and Crystals
9 . Preparing your Sacred Crystal Healing Space
10 . Crystals to Energize and Empower Your Sacred Space 
11 . Crystals and the Chakras
12 . Crystal Grids
 Introduction to Crystal Grids
Crystal Grids for Meditation and Intention Setting
Grid Formations
Crystal Grid Design & Components
Choosing Crystals for Your Crystal Grid
Activating your Crystal Grid
Maintaining your Crystal Grid
Charging Objects in your Crystal Grid
Steps to Building your Grid
13. Empowering Your Life with Crystals 
14 . Programming your Crystals with Intention
15 . Crystal Elixir's
16 . Other Ways to Use Crystals in Your Day to Day
17 . Scrying, Crystals, & Pendulums
18 . Start Working with Pendulums
19 . Crystals in Meditation
The Benefits of Meditating with Crystals
The Role of Crystals in Meditation
A Guide to Meditation with Crystals
20 . Crystal Healing Toolkit
Start Crystal Meanings and Properties (Quick Reference)
Start Expanded Tools & Resources
21 . Bonus: Crystals for Beauty
22 . Meditations, Music & Relaxation Resources
Meditation Music
Relaxing Nature Sounds for Meditation or Sleep
Meditation Enhancers
100% Refund Guarantee
If you are not delighted with this course, we offer a no questions asked 100% refund guarantee, so there is absolutely no risk in enrollment!
Lifetime Access
You will receive lifetime enrollment in this course as we continue to update and add additional resources to it. One time fee, lifetime access.
Share with One Friend!
It's always more fun with a friend! We allow our students to share this course with one friend entirely free! So you're getting two enrollments for the price of one!
"This course was exactly what I needed. It was easy to follow and I learned a lot, and it was just the right length. The expanded content is also AMAZING, I am slowly making my way through it all and learning so much about crystals!"
- Heather M.